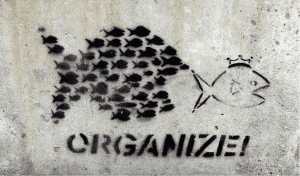 RESISTANCE INAUGURAL BALL SPONSORS
BURNING!!!
Mike Doyle for Congress              People for Peduto
Jay Costa for Senate      Rich Fitzgerald
REALLY FIRED UP AND READY TO GO!!
Lieutenant Governor Mike Stack                Mary McGinley for Judge
PA Rep. Dan Frankel       Patrick Connelly for Judge of Common Pleas
Committee to Elect Bill Mullen
FIRED UP AND READY TO GO!
Elliott Howsie for Judge       Deborah Kunselman       David Spurgeon for Judge
Irene McLaughlin Clark for Judge       Julie Colton for Common Pleas Judge
Michael Devine, DJ Sponsor        PA Representative Ed Gainey
Robert Shreve, Sponsor Annual Meeting        S & S Korbel
Sylvia Wilson for School Board       Todd Eagen for Judge
CLUB BOARD SPONSORS
Marty Marks       Saleem Khan      Bob Shreve & Darlene Cridlin
2017 ENDORSEMENT AND VOTER ENGAGEMENT SPONSORS
2017 will be a year like few others. In the years ahead progressives have to meet every effort to degrade the quality of American life, incite violence toward minorities, and use the power of government to enrich the super-privileged, with determined resistance.
We held this event attended by over 400 people to give them the opportunity to meet people and organizations who are also preparing to resist anti-democratic values and who also vocally affirm the progress made in American society over decades of struggle. There was ample time to talk about how we can work together.
We hosted this forum at the Pittsburgh Center for the Arts to gather the many fibers in the progressive fabric of the Pittsburgh community. Elected officials, community leaders, concerned citizens, and activists attended and new allies and activists came, too. PHOTOS BY CAIOLINN ERTEL HERE.