COMING UP April 1!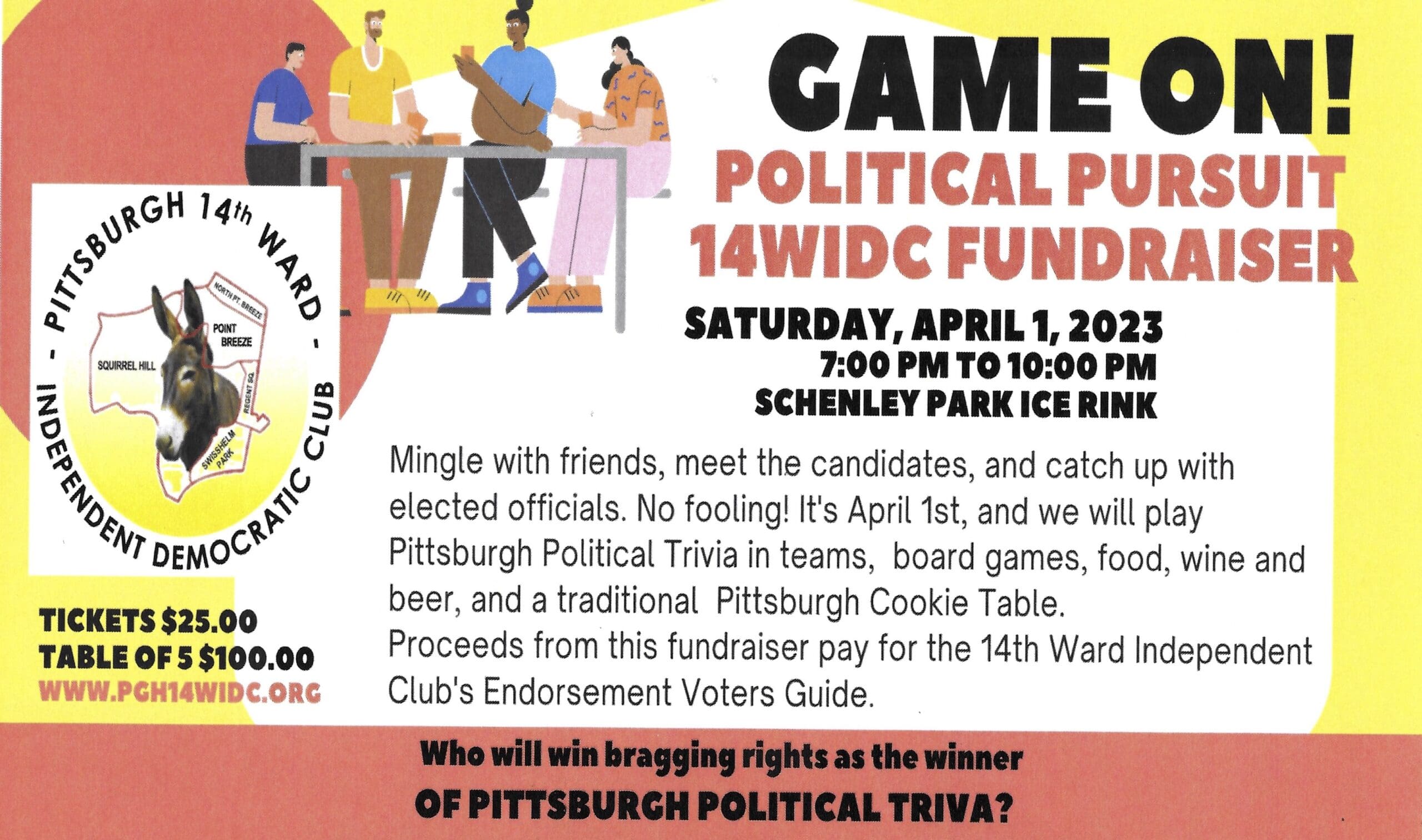 BUY TICKETS! $25 per person or $100 for a table of 5!
---

NOVEMBER 8: Democracy referendum. YOU need your vote!

Recent Forbes and Murray Rally!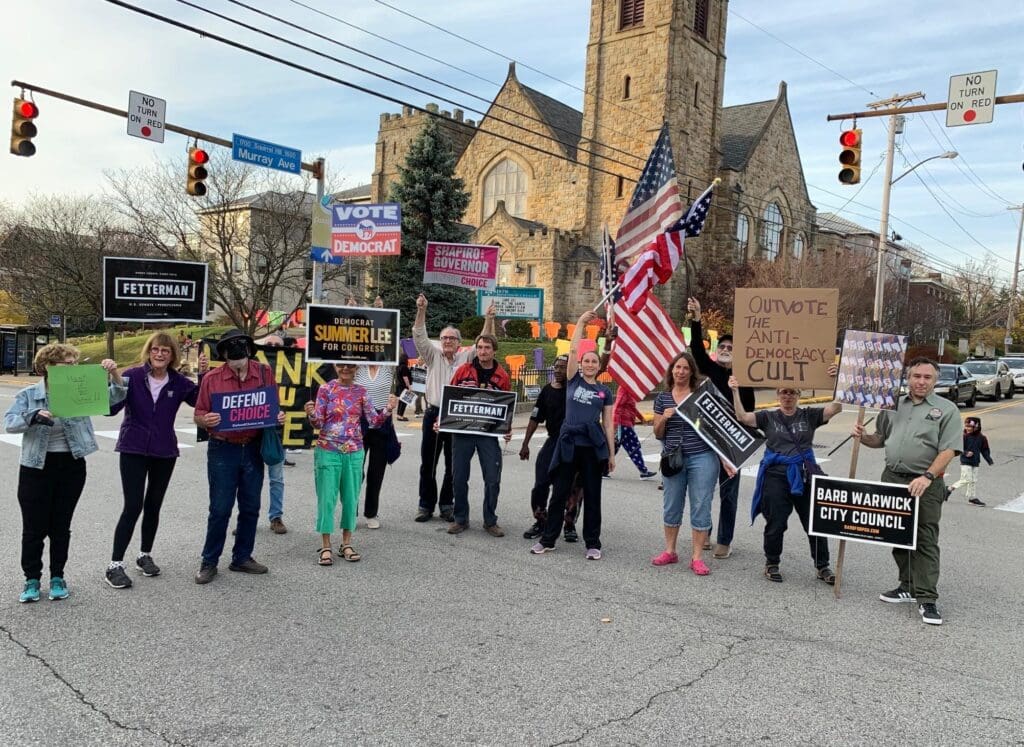 ---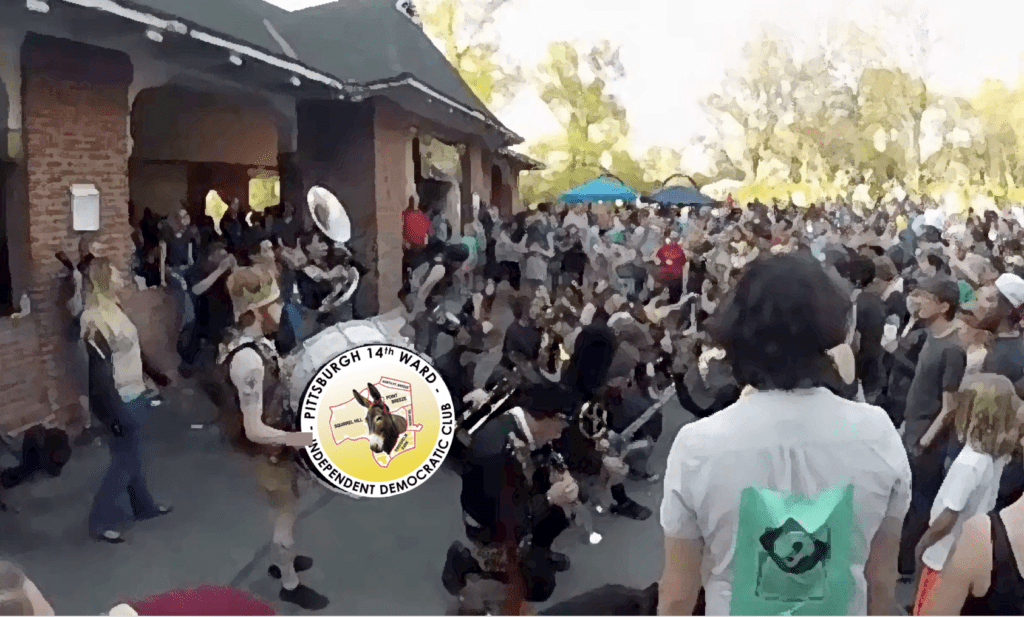 Club 2nd Annual Politics is for Fun Picnic
was Sunday, June 12, 2022 at
Schenley Park Vietnam Veterans Memorial Shelter
A good time was had by all: food, entertainment, voter registration, and great conversation!
---
March 20, 2022: US Senate candidate forum. More info.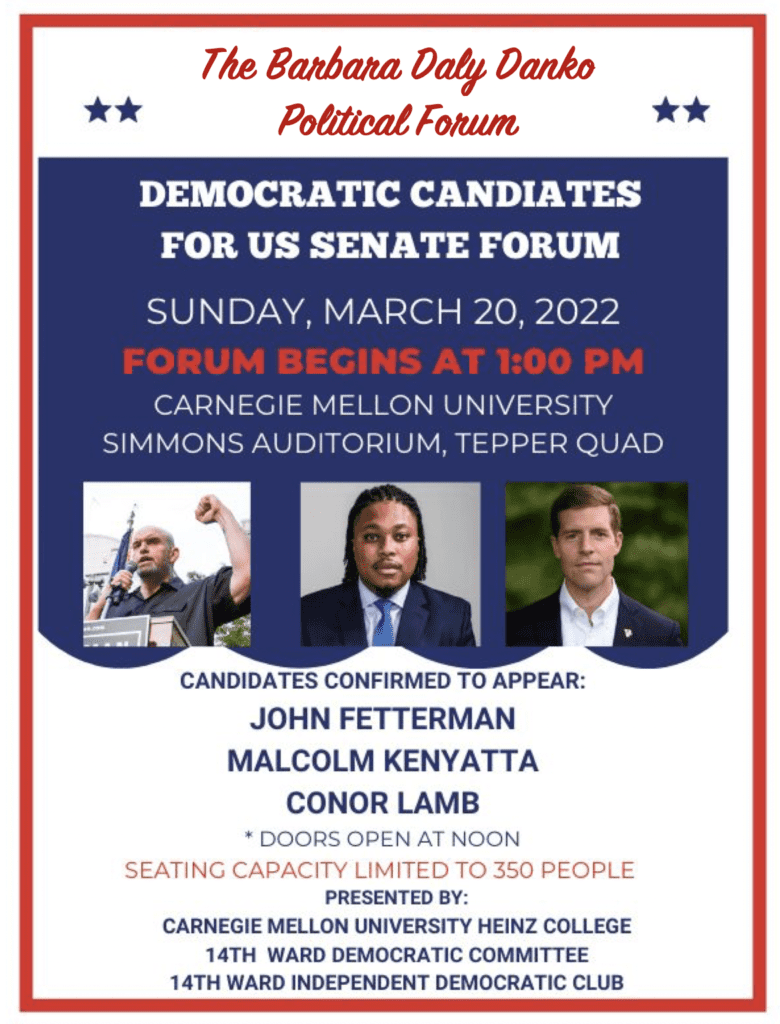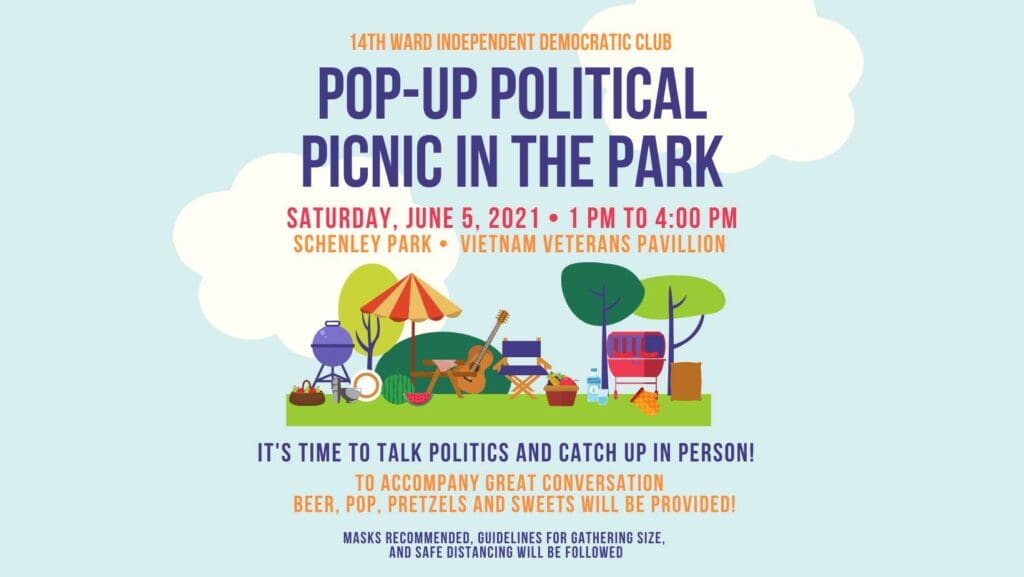 ---
Pop-Up Political Picnic in the Park! | Saturday June 5 from 1 to 4 PM | Vietnam Vets Pavilion in Schenley Park
Masks recommended | Guidelines for gathering size and safe distancing will be followed
Time to catch up in person! | We'll provide drinks and packaged snacks | You bring whatever else you want.
---

---
The 2021 ANNUAL MEETING was SUNDAY 31 JANUARY

Watch the recording:
This year's Spring Primary affords us a unique opportunity: the ability to respond to the stark reality of social and racial injustice with our vote. With the candidates for Mayor, City Council, School Board, County Sheriff, Magisterial District Judge, and Common Pleas and Appellate Courts all on the ballot, it is time to view this election through the lens of Justice.
The Barbara Daly Danko Political Forum this year was devoted to exactly that. Discussion included ending cash bail, electing anti-racist judges, police and public safety, and protecting our vote.
Members created a video high-lighting "Activities in the 14th Ward that Bend the Arc Towards Justice."
Speakers included Marie Norman of the "Order of the Phoenix" organizing group, and David Harris and Jerry Dickinson of the University of Pittsburgh School of Law; followed by a panel presentation and discussion with Rep Summer Lee, Gwen's Girls CEO Dr. Kathi Elliott, and Executive Director Jam Hammond of the City of Pittsburgh Commission on Human Relations.
ANNUAL ENDORSEMENT MEETING MEMBER MATTERS:
To vote in the 2021 Primary Endorsement Election: members make sure we have your email address. For household memberships: one email per member of the household. Send them here.
The proposed By-Laws changes adjusting timing for the Club Primary Election Endorsement vote were approved.
---
Upcoming Events in 2021:
January 31, 2021, Annual Meeting/Barbara Danko Political Forum: 2021 Theme: "Justice is on the Ballot"  Recording is here.

March 20/21, 2021, Fundraising Event & Primary Election Endorsement Event – check back!

June 2021, First Annual Club Picnic: Vietnam Vets Pavilion – check back!

---
PREVIOUS PGH 14WIDC Annual Meetings:
Sunday, January 26, 2020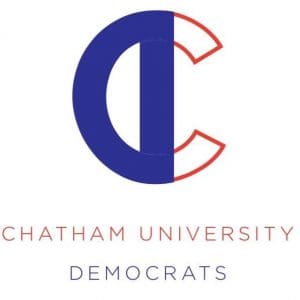 The Petrochemical Build-Out:
Not What It's Cracked Up To Be
Co-hosted by the Chatham University College Democrats
On December 8, 2019, the Sunday edition of the Pittsburgh Post-Gazette featured as its front-page story the article: "Study: Shale gas job gains don't offset the damage done: CMU Study finds build-out causes early deaths, affects environment."
The 14th Ward Independent Democratic Club has invited the authors of the Carnegie Mellon University report to share their findings with the community.
Recent analysis has indicated that the proposed building of additional cracker plants in Western Pennsylvania, Ohio and West Virginia may have serious environmental and economic consequences. With regard to the City of Pittsburgh alone, Mayor Bill Peduto in a Public Source interview said "there was no meeting that occurred that shifted our economic future away from the growing eds and meds to cracker plants . . . but that's what happened."
A question and answer session will follow.
CO-HOSTED by the Chatham University College Democrats
LOCATION:
Eddy Theatre
Chatham University
Campus Map – closest parking lot is off Murray Hill Avenue
Schedule:
1:00 Doors open
1:30 Program
---
Previous Events held April 27 & 28, 2019:

2019 Annual Fundraiser & Endorsement Meeting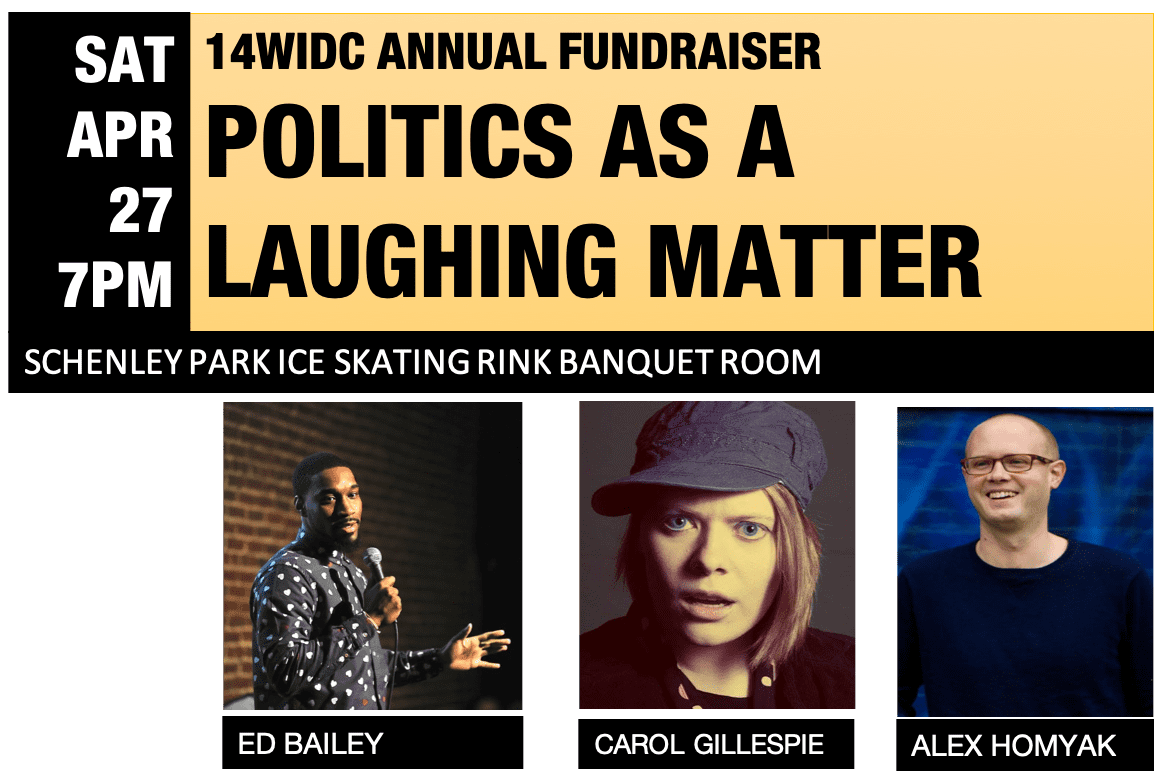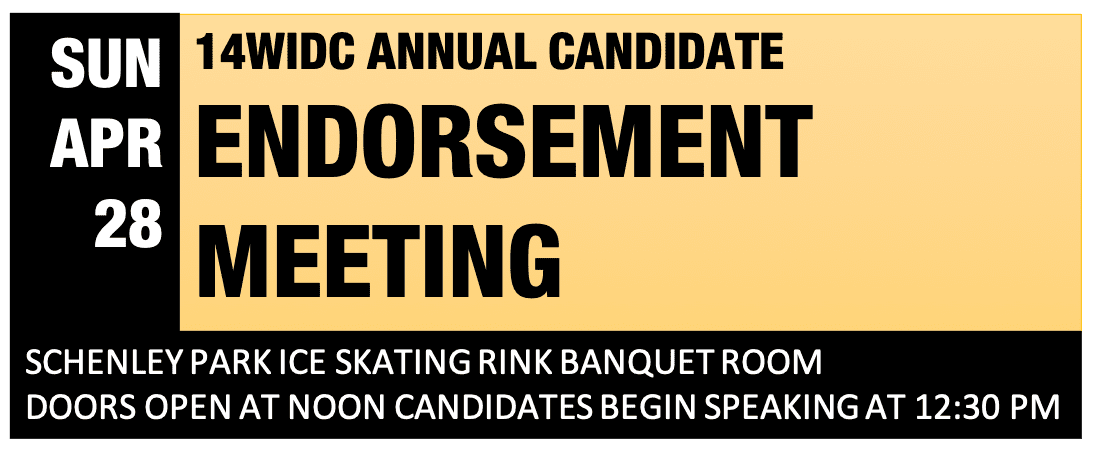 ---
Previous event held on February 10, 2019

14WIDC Annual Meeting & Barbara Daly Danko Forum
When: Sunday February 10, 1:00pm for Networking & 1:30pm for the Program
Where: Simmons Auditorium, New Tepper Quad, CMU at 5000 Forbes Ave 15213
Speaker: The speaker for the Barbara Daly Danko Forum was David Hickton, the former United States Attorney for the Western District of Pennsylvania, nominated by former President Barack Obama, and the founding Director of the University of Pittsburgh Institute for Cyber Law, Policy, and Security. As US Attorney Hickton created a dedicated section in the U.S. Attorney's Office to focus on cybercrime and national security. At the Institute for Cyber Law, Policy, and Security he established and co-chairs the Blue Ribbon Commission on Pennsylvania's Election Security, an independent, bipartisan commission studying Pennsylvania's election cybersecurity.
Topic: Election Security! As a battleground state, and one with outdated election infrastructure, systems, and technologies, Pennsylvania is a prime target for hackers wishing to disrupt the US electoral process. The Blue Ribbon Commission assessed the cybersecurity of Pennsylvania's election architecture, including voting machines and election management systems, the voter registration system, and recovery and resilience in the event of a cyberattack or other technological failure. The commission recently published a report which will provide practical recommendations to state and local Pennsylvania officials to better secure the state's elections and will serve as a model for similar efforts in other states. Copies of the report will be available to Forum attendees.
Event Co-Sponsors: This event was co-sponsored by the 14th Ward Democratic Committee and the Carnegie Mellon University Carnegie Mellon University's Heinz College of Information Systems and Public Policy.
Club Elections: The 14WIDC also held elections for new Board Members. Please see this page for the newly elected Board and officers.